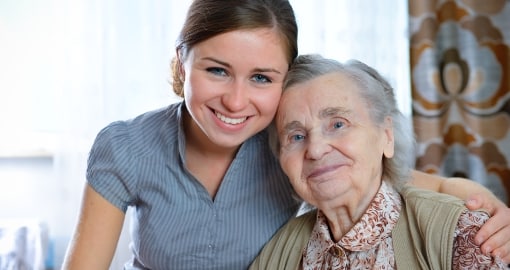 Are you a child of a Holocaust survivor who worked in a ghetto in Poland?
You may be entitled to a large sum of money!
Even if your parents received compensation from the Israeli Ministry of Finance or directly from Germany in their lifetimes, you may be eligible for a one-time payment from the German Pension Fund.
Why am I eligible for funds?
In many cases, Polish Holocaust survivors who have already passed did not fully realize their pension rights in their lifetimes. This is a one-time retroactive payment and/or monthly pension payments from the German Pension Fund for survivors or their widow(er)/ heirs who worked in ghettos in occupied Poland (including Warsaw, Lodz, Bialystok, Vilna, Lublin, Krakow, Kovno, Riga and many more). As stated, in many cases these survivors did not receive everything they are legally entitled to.
In addition, often survivors who worked in ghettos in occupied Lithuania, Latvia and Belarus also did not receive everything they were entitled to.
I am a child of a survivor, how is this relevant for me?
If you are an heir of a survivor who did not receive their full pension rights, you may be eligible to receive the difference.
Our experience has taught us that in cases like these, considerable amounts were reduced from the survivors' pensions for years, plus years of interest to be added- in many cases the sums are high.
Who is entitled to compensation?
Heirs of Holocaust survivors who worked in ghettos in occupied Poland, Lithuania, Latvia, and Belarus may be entitled to a retroactive sum, in some instances dating back to the year 1997.
An heir or widow(er) of a Holocaust survivor is also eligible for a pension from Germany, even if the spouse has been deceased for many years.
This claim can be filed even if the survivor received monthly payments from the Israeli Ministry of Finance, the Claims Conference, directly from Germany (BEG/ Wiedergutmachung) or even if the survivor already received a pension from the German Pension Fund.
Heirs are only eligible to receive payments if the survivor or their spouse was alive on June 27, 2002.
Which forms do I need to fill out?
You do not need to fill out forms for the German Pension Fund. We will obtain all the required materials, complete all the paperwork and correspond with the German authorities on your behalf.
How is the money divided between heirs?
There are several options, depending on circumstances (such as conflict between heirs, etc.). Our dedicated staff will be happy to provide more information on this question. In any case, the German Pension Fund always wires the money directly to the heirs; the money never goes through us.
How much do you charge?
We do not charge a fee for our professional services upfront. After successfully filing the claim, the German Pension Fund will transfer the money directly into your bank account.
Only if the claim is successful and after you have received the money, we charge a fee of 15% of the retroactive sum.
If your claim was rejected, you will not be charged AT ALL.
My mother/ father already received a ghetto pension a while ago
Even in cases in which the survivor received a ghetto pension, we will check that all factors were taken into account for their final calculation. Often, many things were not accounted for and heirs are not aware of the fact that there are open payments remaining. We conduct this check free of charge. If an additional payment is approved, you will be charged 15% of this amount for our professional services. If no payments were open and you are not approved, you will not be charged at all.
I am not sure if my relatives or I are eligible; how do I find out?
Very simple: a short phone call to our office. You may also leave your information for us in the form below and our team of representatives will get back to you right away.
We have successfully assisted many Holocaust victims in receiving what they are entitled to and we will be happy to help you as well.
For free advice, with no obligation on your part, call us now at +1 917 677 5315 or leave your information below and we will get back to you as soon as possible.


–>